Hi!
I don't think I did this last week, did I? Oh, well. I go eight months without posting and then going two weeks feels bad…? This is why people say having good habits/healthy routines isn't worth it and frankly, in this moment, I agree.
First I will let you know that I violated the terms of No Shop June, or whatever I called it, because a girl I follow on Instagram posted a thirst trap in cute lingerie and someone in the comments asked where it was from and she replied with the brand and I got trapped. It wasn't expensive, and so far I've succeeded in not jumping totally off the wagon because I already slipped once, but, in the spirit of transparency: I FAILED. Again. (Oh, wait — I did also buy some perfume. Ughhhhhh.)
It's been raining for 48 days straight here in New York, so I am depressed, and I turned to retail therapy. My actual therapist, whom I loved, moved to the Midwest, so I have to get a new one, and I emailed her yesterday to set up a consultation. I have spent 12+ hours evaluating the response she sent me, trying to figure out if we'll be a "good fit." She said something to the effect of "The idea of starting over must seem heavy," and I was like, uh, it didn't, but now I am crying, thanks.
Anyway — yesterday I saw this list on the Cut about linen dresses, and now I want ten. Especially this one from & Other Stories: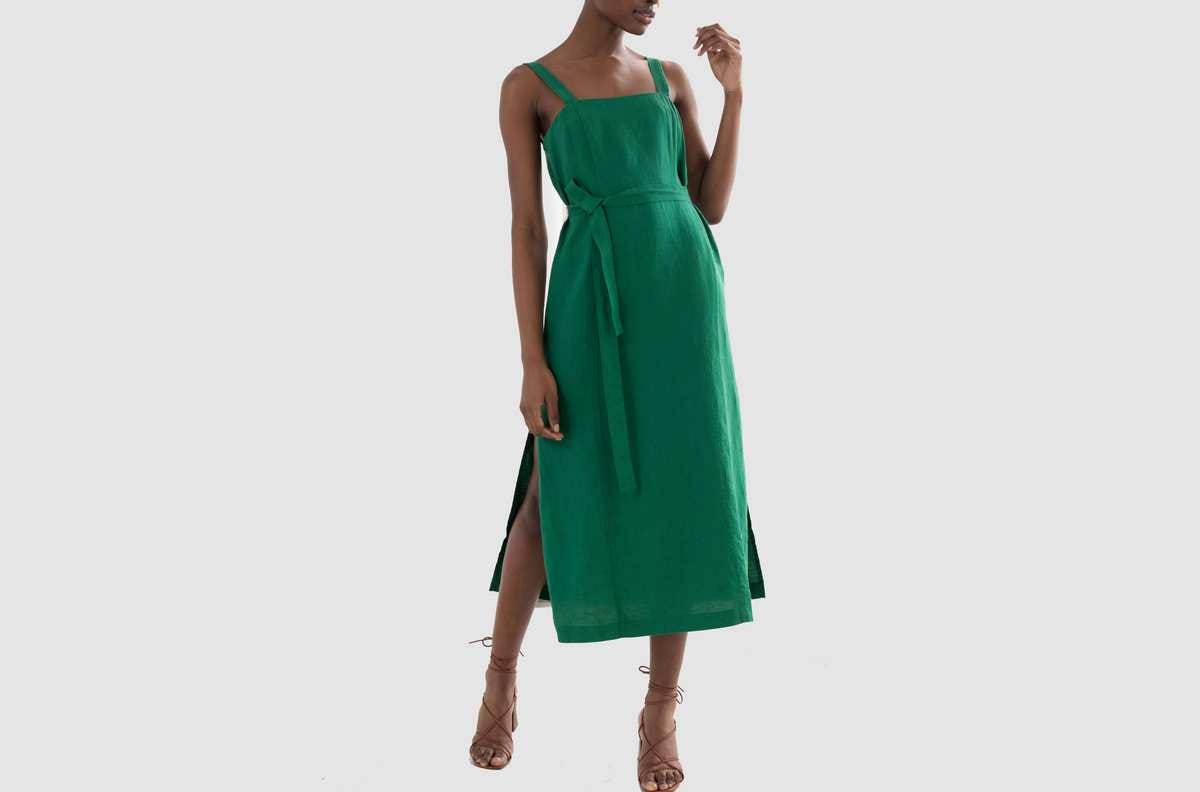 Millennial green, baby!!!!!!!!!!!
But then, I don't know. Last night I was like "whatever I'm doing it" but today I woke up sad and it's raining again and I just can't bring myself to care. Lol. So that probably means that I should not buy it. (And definitely not before July.) It's just been so muggy, and I've been sitting around sweating in jean shorts, and I like the idea of breezing around in this roomy one, though the color would look bad on me, and it's $700. On sale from $1000 though! Ha.
Here's what I want: a linen dress as roomy as that gold one, but without sleeves, and a higher neck, and not yellow, and it's $200 or less, and it'll still be there for me in July. Have you seen this dress??? Will it make me happy? Send it to me, please.
xo
Katie